Welcome to Kaydental Kids, your local North York Children's Dental Office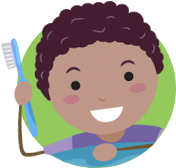 For more than 30 years, the certified pediatric dental specialists in our North York dental office have assessed and treated a wide range of oral health conditions for children in the Greater Toronto Area, Thornhill, Richmond Hill, and surrounding communities.
Our Certified Pediatric Dentists provide primary and comprehensive oral health care for children from infancy through adolescence and work with parents to lay the foundation for their children's good oral health into their adult years. With specialized techniques of behaviour management and dental care, we provide the diagnostic, preventive, therapeutic and consultative expertise required for children's dental care, including children with special needs. Our fundamental goal is to help your children and their parents see our dental office has their dental home.
After completing four years of dental school, certified pediatric dentists have successfully completed additional years of specialty training in the field of pediatric dentistry and have passed a specialists' licensing examination. In addition, our specialists pursue continuing education to remain up-to-date with the latest in science and techniques that they can apply to our practice.
Key aspects of a pediatric dental practice include:
Preventing and treating dental decay (cavities)
Fluoride treatments
Treating and re-building the dentition of young children with nursing or baby bottle decay
Educating parents on the use of pacifiers, sippy cups, baby bottles, thumb and finger habits, and nutrition
Educating parents on growth and development
Providing eruption guidance for the primary (baby) and permanent (adult) teeth to prevent or minimize the need for extensive future orthodontic treatment
Orthodontic treatment for poorly positioned teeth
Treating teeth that have been injured in falls or accidents
Diagnosing and treating oral infections
Providing oral health care for persons with significant medical, physical or emotional conditions, and developmental disabilities
Developing positive attitudes toward dental care in patients and parents
Working with pediatricians, other doctors and other dental specialists to provide the best care for children through a team approach to dental care.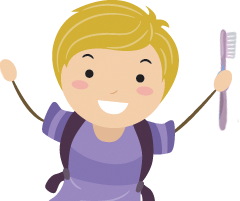 The team at our North York Dental Office is highly committed to helping people of all ages overcome dental anxiety and establish a positive approach to regular oral health care.
We are always welcoming families and new patients of all ages! If you are looking for a dental home in North York for your family, we would be thrilled to welcome you to ours!
Sincerely,
The Team at Kaydental